Pulse Raw Food is a unique mix of nuts, seeds and fruit to a precise ratio.
No powders, no supplements, nothing artificial, just real raw whole food! 100% vegan and gluten and dairy-free. It's the perfect healthy snack to stash in your car, your desk or your handbag, so you'll always have something on standby to nourish you.
Pulse Raw Food is the perfect healthy snack for the whole family when on the go, after the gym or at work.

Perfect for a busy Lifestyle!
Totally Nutritious and Portable
Satisfying vegan and gluten-free snack

Have in the car, At your desk, In your gym bag

Great for a school lunchbox or your handbag
Dates, Buckwheat, Raisins, Prunes, Sesame seeds, Sunflower seeds, Flaxseed (Linseed), Dried Figs, Cashews, Almonds, Pecan nuts, Brazil nuts, Hazelnuts, Walnuts, Quinoa, Millet, Blueberries, Grapeseed Oil, Walnut Oil, Salt, Beetroot Powder. Gluten free. No artificial anything!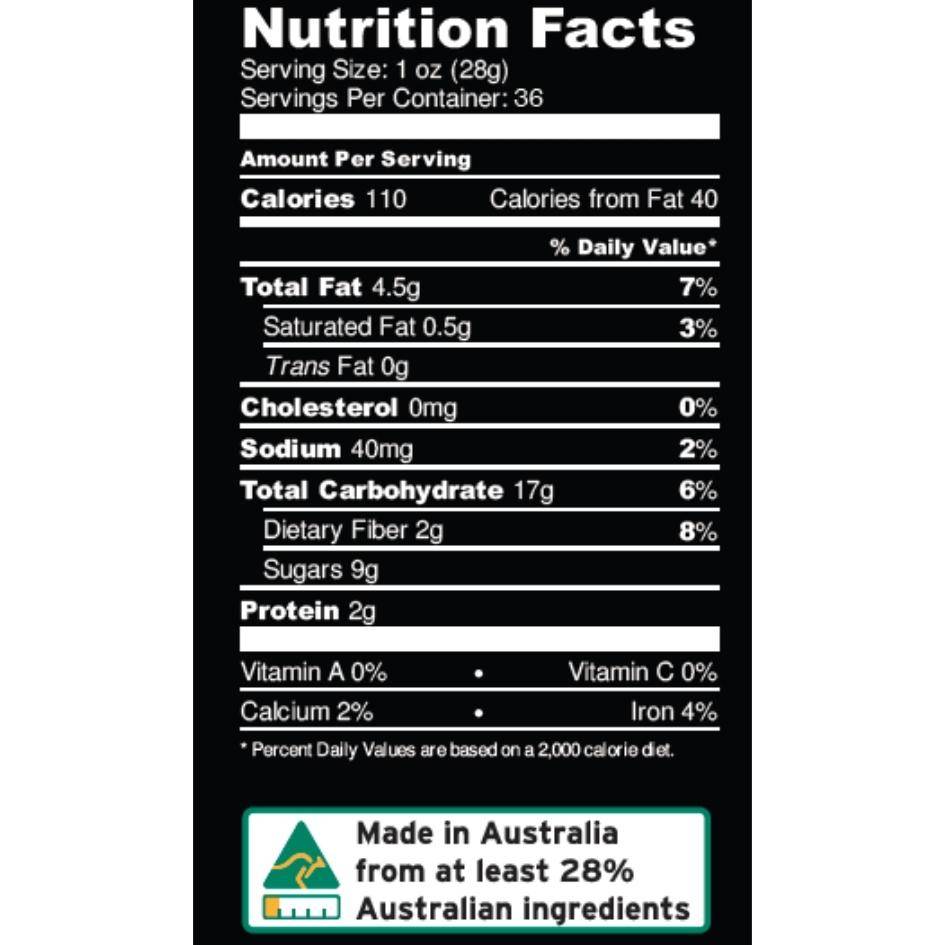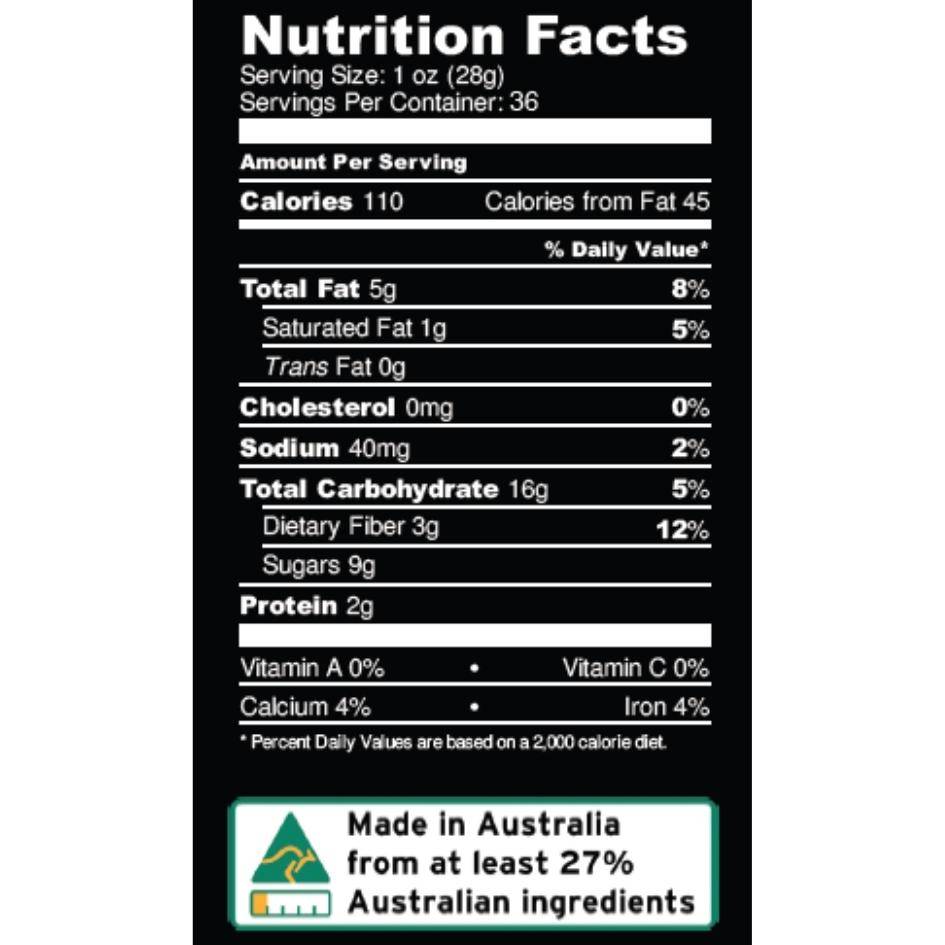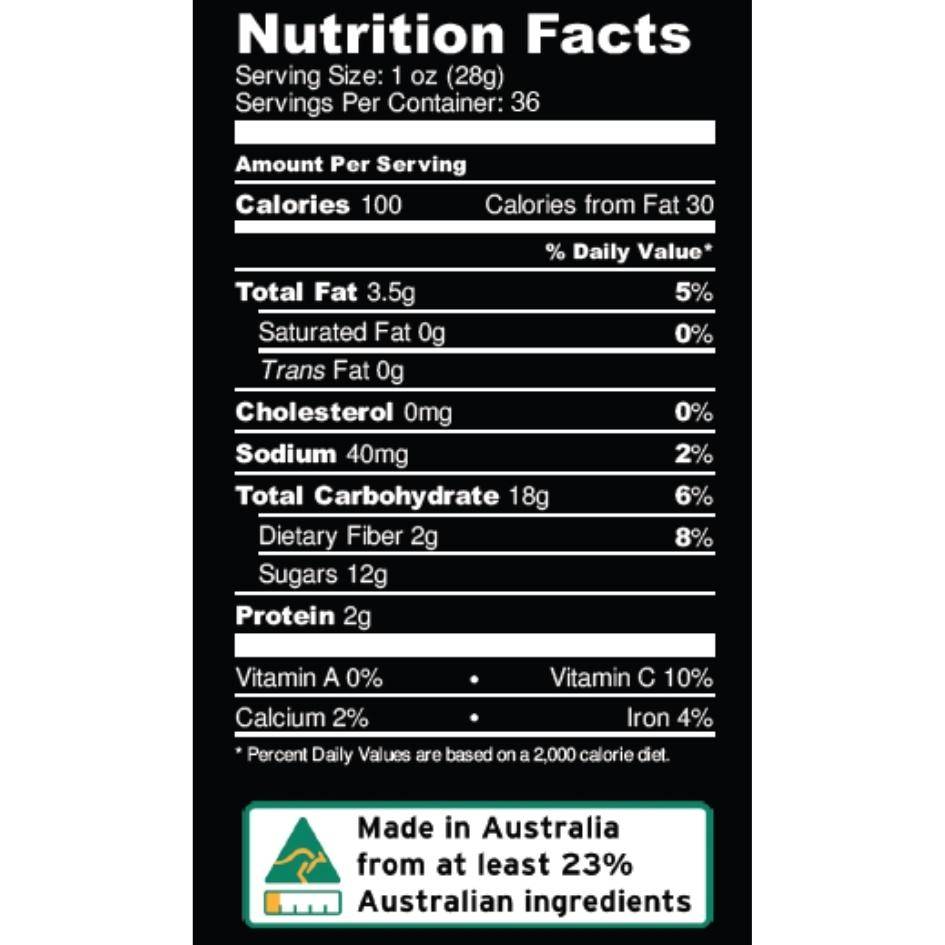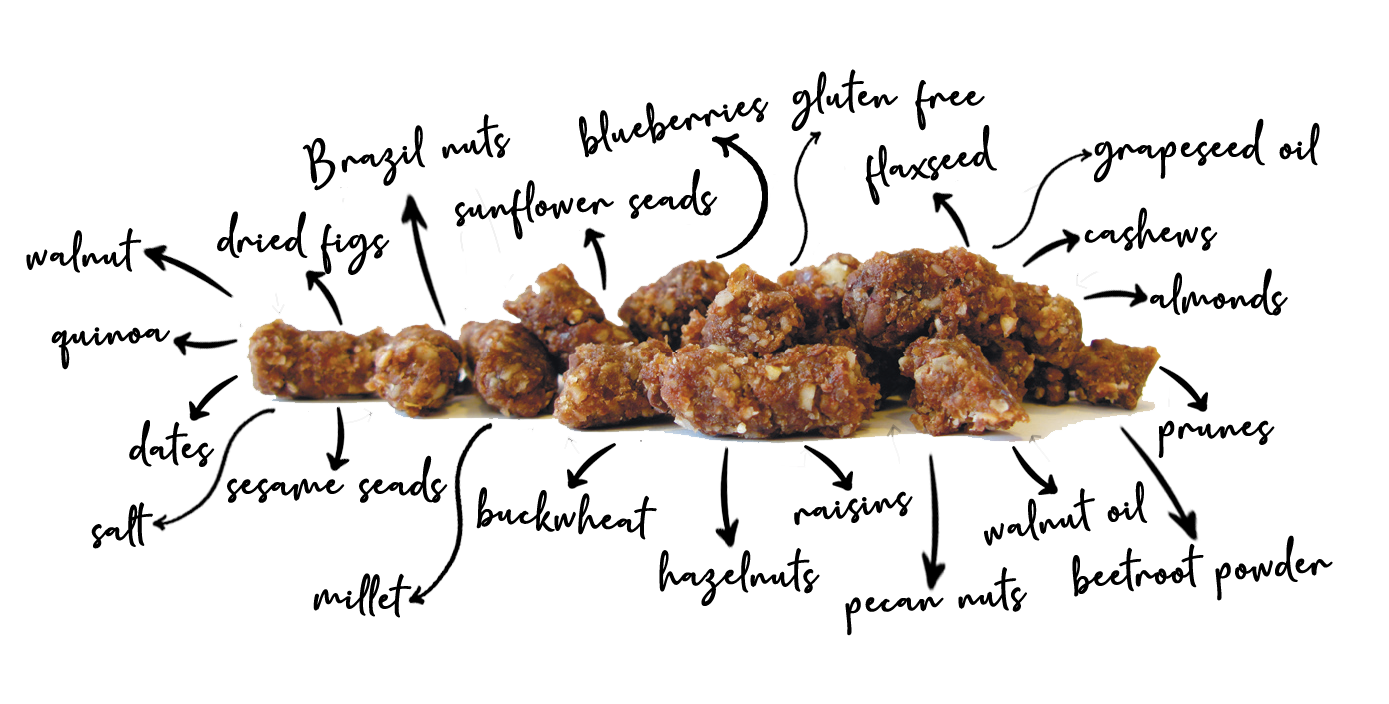 Customer Reviews
02/11/2021
I recommend this product
Perfect balance in a pouch
Love this blend, I love eating something that nourishes my body at the same time and this is it, healthy and light and oh so tasty
Ali D.

Australia
12/28/2020
I recommend this product
❤️❤️❤️❤️❤️
The perfect food
Paul O.

Indonesia
10/08/2020
Make it easy
Make life easy. When you need to speed up digestion, or going on a trip, or know you wont have access to real food, or need something healthy for the kids and don't want arguments. Taste's great and its easy to eat. Its a no brainer
Coach C.

Australia
10/06/2020
Perfect pulse
I love the pulse .. my grandson asks for the pulse ! I am selling it in my shop !! I love the taste, convenience and amazing nutrient value . Always have loved the story of Daniel and the pulse in the bible .." look it up "..
Liz W.

Australia
10/06/2020
The perfect on the run snack for me and my child!
Pulse has saved me and my daughter SO MANY TIMES when on the run and when we are unable to get healthy options easily! The ultimate "fast food" this is the perfect snack for my daughters snack box AND my handbag! Highly Recommend!
Rachelle

Indonesia